Financial Education
Curb Appeal – A First Step When Selling Your Home
This is the time of year when the housing market heats up just like the weather. If you are selling your home, one of the best ways to attract buyers is to draw people in when they first arrive. This is known as curb appeal.
Our lenders offer some great tips on ways to attract interest in your home. After all, you never get a second chance to make a good first impression!
A few tips from Everette.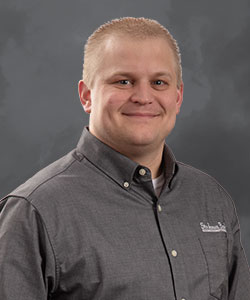 Everette Cornwell
Real Estate Loan Officer, Great Falls
NMLS ID# 794613

Add a Fresh Coat of Paint
Depending on your budget, painting the exterior of your home can give you a lot of bang for your buck. If your home has old wood siding, it regularly needs the protection of a new coat of paint. If your home was built before 1978, when lead paint was banned for residential use, you may want test your home's exterior for lead paint. Regular maintenance can extend the life of your home's paint, such as washing the exterior of your home using a mix of water and phosphate-free cleanser, caulking joints, and touching up blisters or peels before they spread.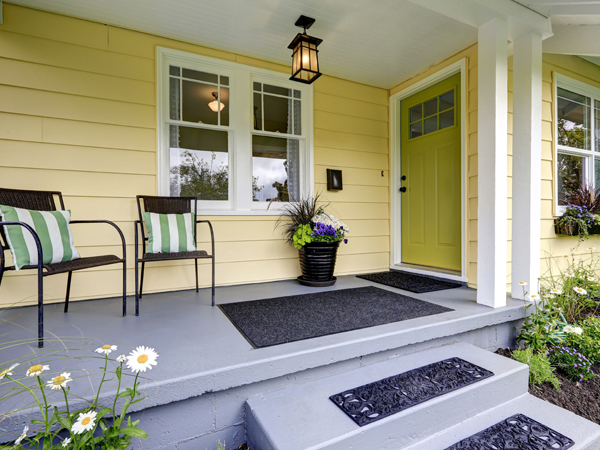 Update your Walkway
Broken, cracked, or uneven concrete sidewalks are not an uncommon sight for homes built 30-50 years ago. Troublesome tree roots can disturb and buckle walkways, as well as encroach on your plumbing and irrigation. Some people opt to replace their concrete walkways with products like interlocking pavers since these can be reinstalled without showing signs of disruption. Maintain your current concrete walkway by pressure washing and removing any weeds or grasses that have grown in between the cracks.
A few tips from Monica.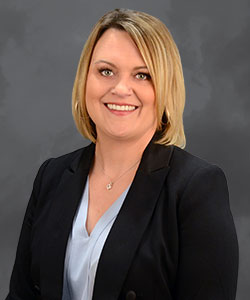 Monica Waters
Real Estate Loan Officer, Sidney
NMLS# 181589
Add Symmetry
Add symmetrical structures around your home, such as light fixtures along your walkway, or potted plants on either side of your entryway or garage. Symmetry is not only pleasing to the eye, it's a quick and easy way to boost curb appeal for your home.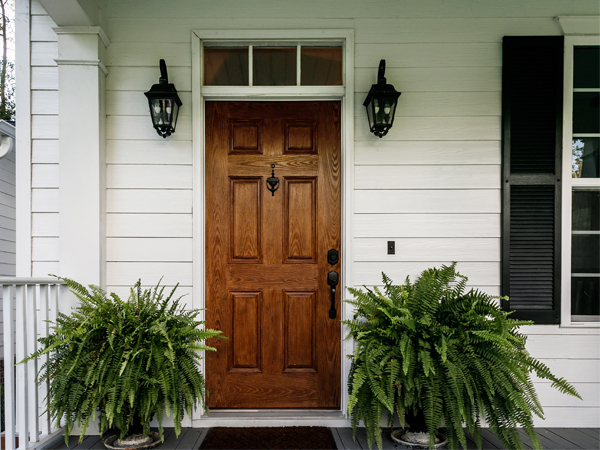 Makeover your Mailbox
Is your mailbox in need of being repaired or replaced? Make sure your mailbox is visible and the door to your mailbox closes all the way so mail does not fly away. From a design perspective, your mailbox should complement your home's exterior. If your mailbox is located near the front of your property, dress it up by painting the post and surrounding it with colorful flowers.
A few tips from Kristen.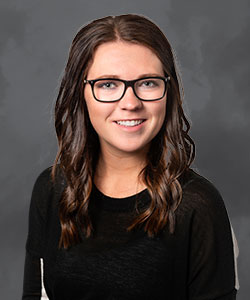 Kristen McLaughlin
Real Estate Loan Officer, Helena
NMLS #1746704
Emphasize the Entryway
The front door should be the focal point of your home's exterior. You can draw attention to your entryway, and make it feel more inviting, by painting your front door a rich color, updating door hardware (such as adding a keyless entry lock), adding a new knocker or updating the light fixture outside your home. If you have a front porch, make sure it's freshly painted, repaired, clean and nicely furnished. You can also add a welcome mat if you don't already have one. Another important feature to pay attention to is to make sure the house numbers of your address are visible, not covered by trees or shrubs, and well-it at night. This will help visitors and potential buyers to easily find your home.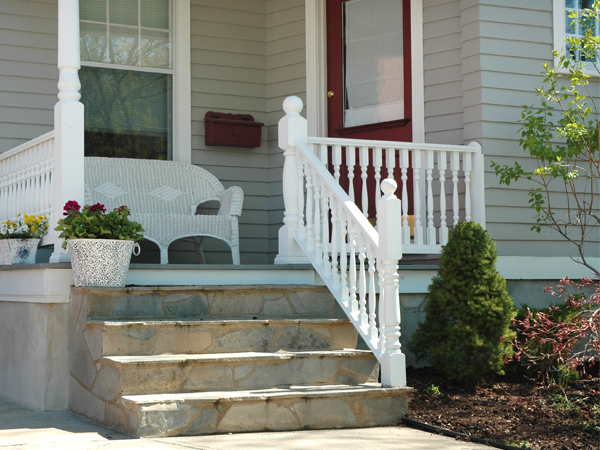 Replace your Gutters
Gutters are an important feature of your home since they direct water away from your home's exterior.
Keep an eye out for warning signs that your gutter system needs to be cleaned, repaired or replaced. Repair any cracks or splits in your gutter system because water will not only damage the gutters further, but it can also damage the fascia boards behind the gutters, the shingles above the gutters, and the foundation below. Cleaning your gutters a few times a year will enhance the longevity of your system.
A home's exterior deserves just as much time and attention to detail as the interior does. Improving and maintaining the look of your home can increase the value of your home and improve the chance of quickly selling your home. From fresh paint to adding colorful plants, these tips for updating the exterior of your home can be accomplished by just about any homeowner, with little stress on your budget if you do most of the work yourself.
Happy spring! Happy home selling!