Financial Education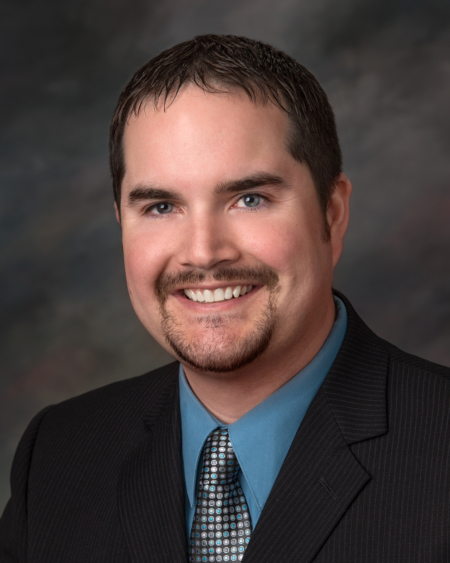 Post written by Michael Mitchell, Real Estate Loan Officer
As I was preparing to write my first-ever blog, I began researching what a blog is and how to structure it.
Then, as I was throwing my dog his ball last night, I figured I would just write down my own home maintenance issues and see how they might apply to others. Here goes!
Clean your gutters!
Gutters are those things attached to your roof that are supposed to provide safe passage for rainwater and melting snow down a fun little water slide and out into your yard!
I was lazy last fall and didn't bother cleaning mine out. Well, to my surprise, that was not a good idea! Therefore, this Spring during one of the worst rain storms in recent memory, my gutters looked like Niagara Falls running off the roof of my home.
So there I was standing on a 10-foot metal ladder in the middle of a torrential downpour dodging lightning strikes while I scooped clumps of dirt, leaves, and tree branches out of the plugged gutters.
Not fun, but if I hadn't braved the elements, my basement would have flooded for sure.
Clean your gutters!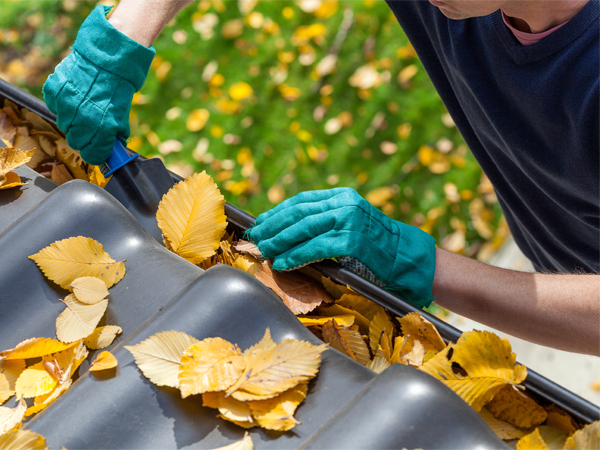 Maintain your deck!
Our deck got pretty beat up in some of the past few hailstorms and I didn't bother to do anything about it because we plan on replacing it "someday".
Well, someday never comes and every winter I cuss under my breath each time my snow shovel slams into all a nail heads sticking up. Oh and let's not forget about all the paint peeling up with the ice & snow… and the dry rot getting worse with every rising sun.
Maintain your deck!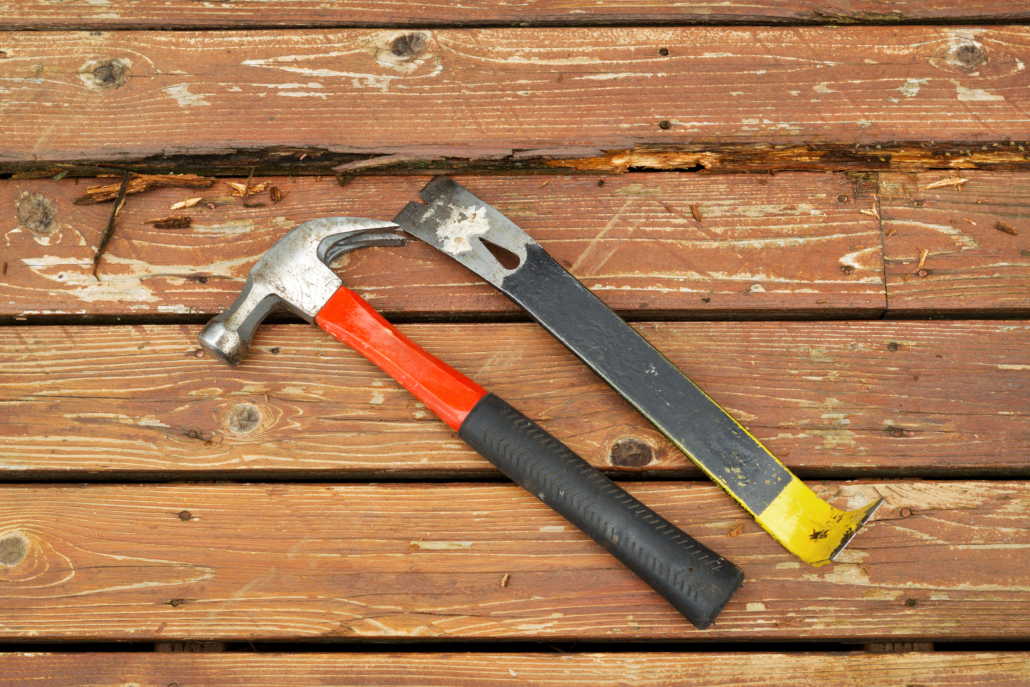 Seal cracks and holes!
For the past five years, we've dealt with a massive spider invasion. Our home literally felt like the house in the movie Arachnophobia. I was ready to burn the house down!
It was becoming a nightly ritual to just cruise through the entire house with a shoe in one hand and a rolled up newspaper in the other smashing bugs. Then, last Fall I decided to take some time and find the actual problem.
There were several gaps around water and gas lines. Doors weren't sealed properly, and the crawl space vents had holes in them. I fixed all that and haven't seen a spider inside since.
Seal those entry points!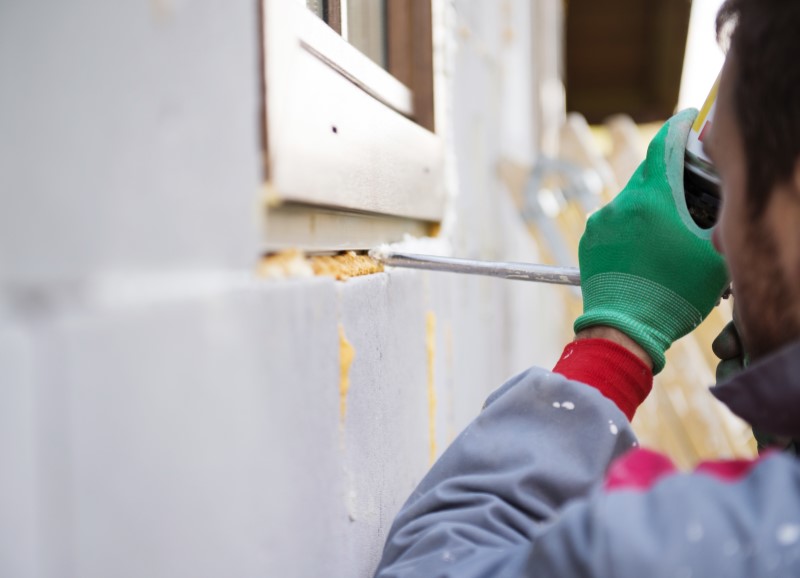 Fall maintenance not only saves you from lightning strikes and spider bites, but it also helps you build equity - or at least maintain the equity you have built up in your home.
Spend a couple fewer Saturdays on the couch watching the Cats win while the Griz lose and a few more days outside working on your home. This will save you from a costly flooded basement, a complete deck replacement, or pest infestation.
Happy fall! Go Cats!
The views expressed in this blog concerning the MSU Bobcats and the UM Grizzlies reflect the views of the author, not Stockman Bank. We understand rivalries and remain neutral on the subject of the Cats and Griz. We support and cheer on all collegiate teams throughout the state, as well as all our high school, middle school, grade school, kindergarten, and club teams. Whew!