Financial Education
Investing in Real Estate As Part of Your Retirement Plan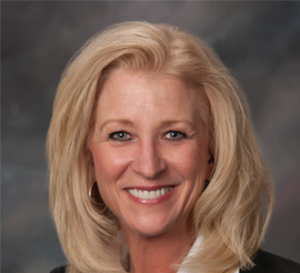 Written by Kim Tomljenovich
Retirement can seem like a long way off for many people, but it is amazing how fast time flies. At this stage in my career, I am picturing what my retirement will look like. When should a person think about retirement and plan for it? As a real estate lender, I know that one of the most accessible ways a person can invest for retirement is in real estate. You have to pay to live somewhere anyway, right?
Net Worth of Renters vs. Homeowners
In a recent study by Keeping Current Matters, a real estate consulting firm, they compiled information from the Federal Reserve on the net worth difference of renters and homeowners.
"Every three years, the Federal Reserve conducts their Survey of Consumer Finances in which they collect data across all economic and social groups. Their latest survey data, covering 2013-2016 was recently released.
The study revealed that the median net worth of a homeowner was $231,400 – a 15% increase since 2013. At the same time, the median net worth of renters decreased by 5% ($5,200 today compared to $5,500 in 2013)." 1
If you purchase a home before the age of 36 and have a 30 year mortgage, then potentially you could have it paid off by retirement – which will allow you to live without monthly mortgage payments upon retirement. Then, if you wanted to live elsewhere, you could sell the house and purchase another home paying cash – still not having a mortgage and potentially (if purchasing a home for less) could keep some cash for yourself.
Of course there are pros and cons to owning a home.
I've heard remarks about rising interest rates and rising house prices. Yes, there is market fluctuation and we do not know what rates will do or what housing prices will do at any given time. However, I still believe owning a home is a wise investment and a person should jump in when they can. If the interest rates drop during the ownership, you can always refinance (at a shorter term to pay off sooner) or if interest rates rise we will help you find the best solution for your mortgage.
I often hear from renters how they'd love to paint or update some things in their home. However, they won't because they don't own it and it doesn't make sense to invest in someone else's house. When you own it, you can "invest" in your home with improvements to enjoy as well as increase the value.
When should you not buy a house?
I believe if you don't know where you want to live or you know for certain that you will be moving within the year, it may not be a good thing to purchase a home. In my life, I have owned seven houses and one commercial building and made money with all but one house.
Buying your first home doesn't have to be overwhelming. My advice is to seek out an experienced home mortgage loan officer who will educate you and help with every step of the process. I am proud to be part of Stockman's team of experienced loan officers. We can help find the right home loan for you.
Investing in the home that you live in is one way to help set yourself up for retirement. I like to think of my home as an investment toward my retirement goals and hope to own it "free and clear" when that time comes.
References: