Online & Mobile Banking
Enroll
Features for Online and Mobile banking
Seamlessly bank from your computer, smartphone or tablet
View your account balances and statements

Your digital wallet makes shopping convenient and safe
Login with the touch of your fingerprint or by using facial recognition
Safely share access with those you trust
Set up real time alerts
Transfer money to and from your accounts with any financial institution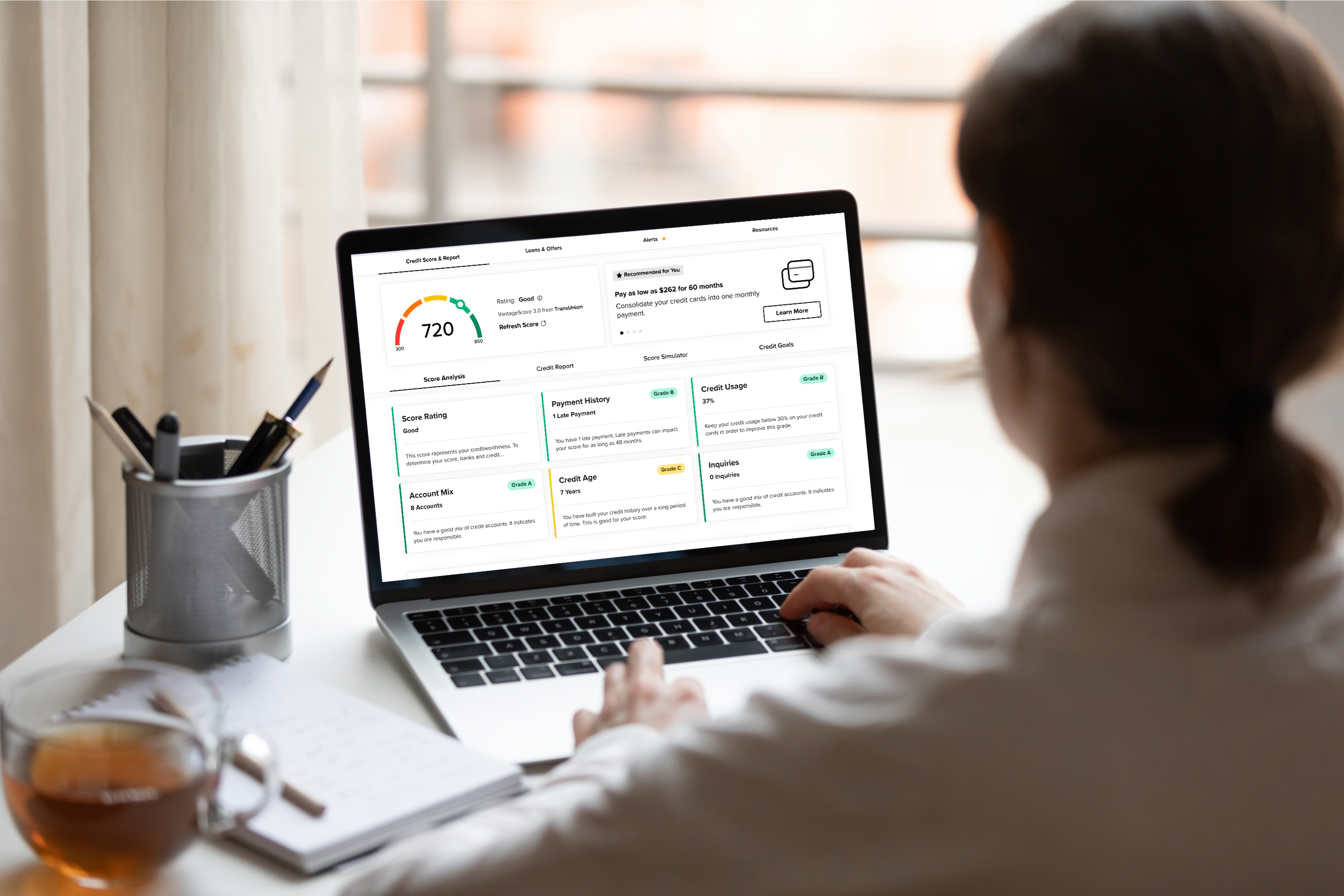 Your security is our priority
Bank securely - our 128-bit SSL encryption protects your information. Visit our Security Center.
Set Up Real Time Alerts - stay informed with everything happening with your account.
CardProtect - the features offered with CardProtect enhance security on all your accounts including the ability to turn your debit card on and off as needed
Share access - when adding additional people to your account, each person has their own username and password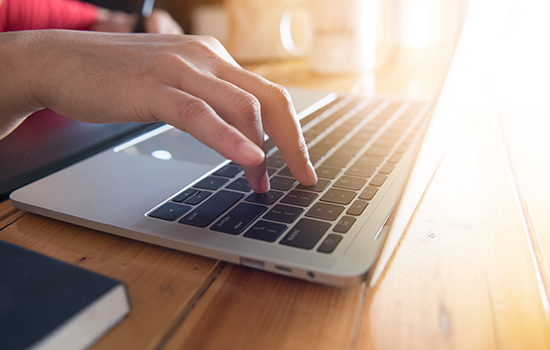 Access our suite of helpful tools
Turn your debit card on or off with CardProtect
Access your credit information with CreditStory
Send and receive money with Zelle®
Set budgets and track your spending with Money Management
Pay bills directly from your account with Bill Pay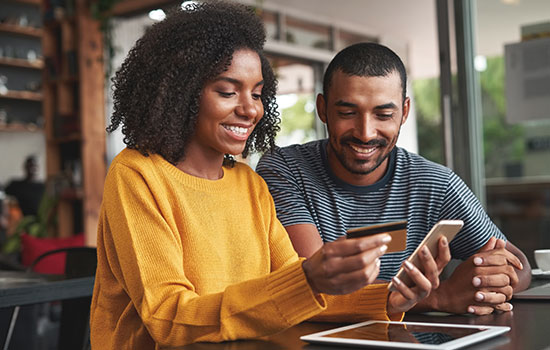 Click here to enroll in Online Banking.
Customers enrolled in Online Banking can sign up to receive their statements online!
Our Online Statements are a FREE, safe and secure method to receive your statements. View, print and/or save for easy sharing with your accountant or for long-term storage, access up to 24 months of statement history from initial setup, and avoid mail fraud and mail theft.
From your mobile app, select More at the bottom of your screen and choose Online Statements. Follow the prompts to switch!

Yes, you can set up alerts from your computer and tablet, and push notifications from your phone. Both alerts and notifications keep you up-to-date on your account activity.
To enroll in alerts from your desktop or tablet, log into your account and go to More Services > Text Banking and Alerts in the tool bar. Follow the prompts to set up your alerts.
To sign up for push notifications on your phone, log into your mobile app and click More at the bottom of your screen. Click the Settings gear, then click Push Notifications.
Bill Pay is a convenient way to pay your bills online.
Make payments to individuals or companies (e.g. utilities, credit cards, loan payments, friends, relatives, etc.)
Set up recurring or one time payments
Set up reminders for due dates and receive notifications when your payments have been sent
Send money to family, friends and others you trust with Zelle®
In order to take advantage of Bill Pay, you must be enrolled in Online Banking. To use Bill Pay:
Log in to Online Banking
Go to Pay Bills in the navigation bar
Follow the prompts to sign up
Learn more about Zelle®
Debit Cards
For lost or stolen Stockman Bank Visa Check Cards, call 1(866) 914-4595, or lock and unlock your personal debit card with CardProtect.
Credit Cards
For lost or stolen Stockman Business and Personal Credit Cards, call 1(800) 367-7576.

CardProtect is an entire suite of tools that help keep your debit card safe and secure!
If you lose your debit card, simply turn your card off. When you find your debit card, simply turn it back on!
Click here to learn more about CardProtect.
Mobile deposits are convenient and easy. Follow the steps below:
Launch the Stockman Bank app and log in
Endorse the back of the check. You must write "For Mobile Deposit only at Stockman Bank" followed by your signature.
Choose Check Deposit
Choose the account where your funds will be deposited.
Enter the amount of the check, which must be greater than $1.00.
Take a photo of the front of the check and the back of the check.
Once both sides are captured correctly, click Confirm. You can check the status of the deposit anytime.
Important Tips for Making a Mobile Check Deposit:
Make sure the background has a strong contrast to the check.
Make sure the entire check is in the photo – both front and back.
Make sure the photo is well lit and in focus.
Be certain to have the proper endorsement.
*Mobile check deposits are not open to everyone. You may need to meet certain criteria to participate. Please check with your banker for more information.
Your current limit can be located by tapping in the Amount field on the Check Deposit screen within the mobile app. We have established limits on the dollar amount and/or number of Check Images that you can deposit through the service.
If you attempt to use the service to initiate a deposit in excess of these limits, we may reject your deposit. Limits vary based on tenure, non-sufficient funds (NSF), and average monthly deposit balance.
We reserve the right to modify limits from time to time.
We recommend you retain the check for 30 days or until the check clears. The check should be destroyed after 30 days.
Our Central Customer Service hours are 7:00am - 6:00pm, Monday through Friday, and 9:00am - 1:00pm Saturdays, excluding bank holidays. Give us a call at 1 (877) 300-9369 during these hours to speak to one of our friendly representatives.