Financial Education
Montana. There's no place else like it – majestic scenery, wide-open spaces, friendly people, caring communities, thriving small businesses, farms and ranches, Griz and Bobcats, the best in outdoor recreation, rodeos, fairs, huckleberries and Flathead cherries.
It's a special place as are the people who live, work and play here. Montanans are unique and diverse. We know there's no better place to raise a family or grow a business.
We are loyal and hard-working with a fierce entrepreneurial spirit. We choose to live here because of the amazing life experiences we are fortunate to enjoy each and every day.
At Stockman Bank, we get it. That's why we live and work here too. Montana gives us the life we want to experience.
Your bank is no different. It should give you a banking experience that allows you to bank when, where and how you want, giving you the time and freedom to enjoy this great Montana lifestyle.
Did you know there are 46 banks operating in Montana today? We have large national and regional banks, as well as smaller banks, all of whom are presenting themselves as "community banks".
With so many banks, all calling themselves "community banks", how do you choose?
During the past year, more and more Montanans made the decision to bank with Stockman. Why? I believe one of the many things that make us different is a banking experience that puts you, our customers and Montana communities at the center of all we do.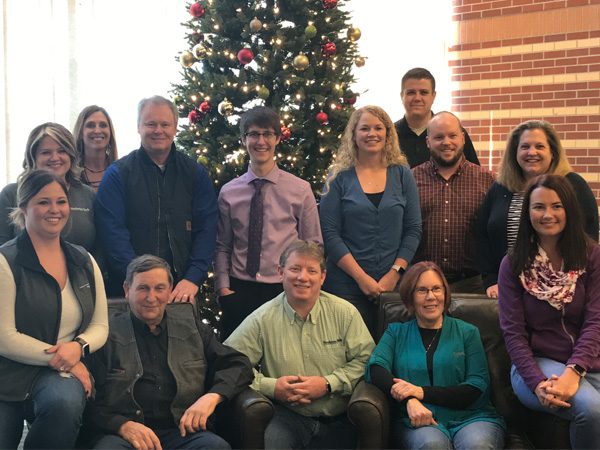 Values-Driven Banking
Stockman Bank was founded in 1953 by my grandfather, Bill Nefsy, who operated a ranch in the Miles City area. When he needed a loan for his growing operation, he was turned away by the banks with the explanation, "We don't do Ag loans."
When an opportunity arose to purchase a controlling interest in the Miles City Bank, he took the chance and built a banking organization that would serve the needs of the entire community – business people, farmers, ranchers and Montanans of all walks of life.
Sixty-five years later, Bill's values and mission continue to guide our bank today.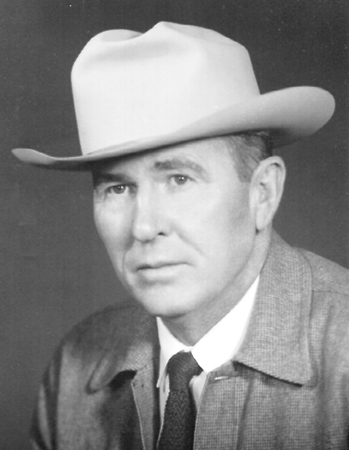 Local, Montana Banking
While all of the larger regional banks continue their rapid expansion into other states, Stockman Bank remains focused on serving the people and communities of Montana.
We don't want to be anyplace else. Our focus is on Montana and only Montana. We also choose to work with Montana businesses whenever possible. We simply don't believe in sending our business out-of-state.
In addition, we are truly Montanans serving Montanans, from our ownership to our executive leadership team and senior management, to our tellers and customer service representatives.
You can be assured that the money you deposit at your local Stockman branch stays in your community to work for your community.
Privately-Held, Family-Owned Banking
As a private, family-owned bank, we are able to focus our expertise and services solely on our customers. Unlike public companies, we do not need to answer to large groups of out-of-state shareholders and corporate analysts.
We also do not have to meet Wall Street's quarterly earnings expectations which public companies strive to meet at any cost. Investor reactions to a company that misses Street expectations are often negative and trigger a substantial decline in the stock.
At Stockman, meeting your expectations is our priority.
Customer Driven Banking
As Montana's largest privately-held, family-owned bank and the state's largest Ag Bank, we are able to provide innovative, convenient banking channels that allow you to bank when, where and how you want. You are in the driver's seat!
We offer 34 branch locations across the state, offering you an outstanding, in-person banking experience. Or, you can also quickly and easily bank from your computer or mobile phone using our online and mobile banking services, which are continually improved and enhanced.
Whatever your preferences or needs, we are ready to help make banking convenient and easy, whenever and wherever you need it.
Socially Responsible Banking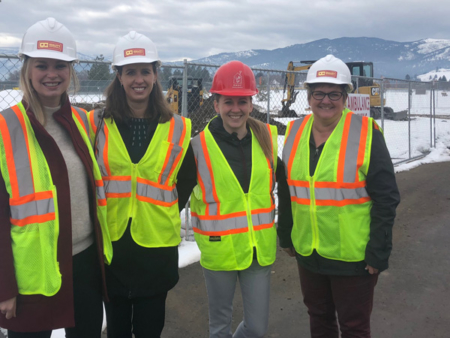 Our commitment to our state extends beyond great service and the walls of our state-of-the-art buildings.
Helping to make our Montana communities better places to live and work has always been important to us.
Over the past year, we are proud to have contributed more than $1.5 million to Montana community organizations.
More importantly, our employees contributed thousands of volunteer hours to events and organizations in their communities, statewide.
As 2018 comes to a close, I thank you for the privilege of being your neighbor and your bank across Montana. From all of us at Stockman, I wish you and your family a very merry Christmas and a prosperous New Year!