Auto Insurance
"We have worked with our Stockman Insurance agent for our home and auto insurance needs for several years now. It is so nice to work with someone that I totally trust. She is easy to get in touch with, and is always quick to return phone calls and emails. She is always so pleasant and helpful along the way." – Marlayne W.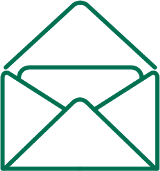 Request a Quote
On the Road with Peace of Mind

Full of open roads, waters, and land, Montana is the perfect place to put your motor vehicles to use. Whether you're on a cross country road trip, riding your motorcycle through the Beartooth Highway, or just driving to work, you should be covered. We have personalized coverage options built to protect you and your vehicles.


Liability Coverage
Protects your assets from lawsuits that may arise if you are responsible for an accident leading to injuries and property damages.


Medical Payments
Covers you and your passenger's medical and related expenses caused by injuries from a car accident regardless of fault.


Collision Coverage
Pays for damage caused to your vehicle in the event of an accident. Commonly this coverage pays for repairs up to the market value of your vehicle minus the deductible.


Physical Damage Other Than Collision
Covers damage to your car caused by events other than a collision. This includes vandalism, theft, flood, hurricane, deer, and windshield damage.
Not FDIC insured - Not a deposit account or other obligation - Not guaranteed or insured by any depository institution or affiliate.
Not insured by any federal government agency, except for federal flood insurance or federal crop insurance.
This agency is an equal opportunity provider and employer.