Financial Education
Preventing Fraud & Protecting Your Identity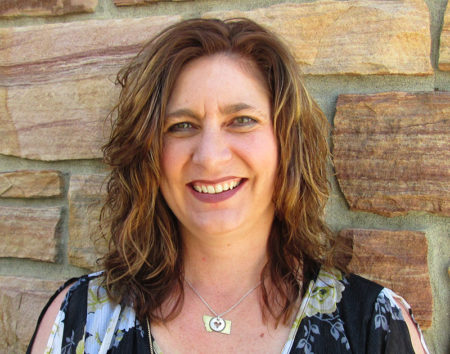 Post written by Tonya Breding
Customer Service Representative, Cash Management Specialist

This week was International Fraud Awareness Week. Over the past few days, our Conrad branch employees have held special events to promote anti-fraud awareness and education. We do this every year.
I've learned from my customers that concern about fraud and identity theft is different for everyone. While some people believe fraud will never happen to them, others worry about it on a daily basis.
We've all seen stories in the news about innocent people losing money to fraud because they paid fees to claim a prize in a lottery or contest they had never entered.
If something sounds too good to be true, it usually is! Education, proactive precautions and a little common sense can help you prevent fraud and protect your identity.
Don't share your personal information.
Don't provide your Social Security number or account information to anyone who contacts you online or over the phone. Protect your PINs and passwords and do not share them with anyone.
Use a combination of letters and numbers for your passwords and change them periodically. A strong password is at least eight characters in length and includes a mix of upper and lower case letters, numbers and special characters.
Do not reveal sensitive or personal information on social networking sites. Scam artists can use social media profiles to figure out your passwords and answer those security questions in the password reset tools.
Lock down your privacy settings and avoid posting things like birthdays, addresses, mother's maiden name, etc. Be wary of requests to connect from people you do not know.
Slow down and talk to someone you trust about the situation.
Scam artists often try to rush you into making decisions by pressuring or even threatening you at times. Take your time, check out the story and consult experts.
Shred sensitive papers.
Shred receipts, bank statements and unused credit card offers before throwing them away.
Keep an eye out for missing mail.
Scam artists and fraudsters look for monthly bank or credit card statements or other mail containing your financial information. Consider enrolling in online banking and online statements to reduce the likelihood of paper statements being stolen.
Online banking allows you to monitor your financial accounts regularly for fraudulent transactions. You can also sign up for text or email alerts from your bank for certain types of transactions, such as transactions of more than $500.
Keep your computers and mobile devices up to date.
Having the latest security software, web browser, and operating system are the best defenses against viruses, malware, and other online threats. Turn on automatic updates so you receive the newest fixes as they become available.
Use the passcode lock on your smartphone and other devices. This will make it more difficult for thieves to access your information if your device is lost or stolen. Before you donate, sell or trade your mobile device, be sure to wipe it using specialized software or using the manufacturer's recommended technique. Some software allows you to wipe your device remotely if it is lost or stolen.
Secure your internet connection.
Always protect your home wireless network with a password. When connecting to public Wi-Fi networks, be cautious about what information you are sending over it. Consider using a Virtual Private Network (VPN) app to secure and encrypt your communications when connecting to a public Wi-Fi network. (See the Federal Trade Commission's tips for selecting a VPN app.)
Shop safely online.
Before shopping online, make sure the website uses secure technology. When you are at the checkout screen, verify that the web address begins with https. Also, check to see if a tiny locked padlock symbol appears on the page.
Watch out for phishing and spoofing scams.
Phishing scams use fraudulent emails and websites to trick users into disclosing private account or login information. Do not click on links or open any attachments or pop-up screens from unfamiliar sources.
With spoofing, a caller can display a phone number similar to yours on your caller ID, to increase the likelihood that you will answer the call. Again, the goal is to trick you into disclosing private information once you have answered the call.
Monitor your credit report.
Order a free copy of your credit report every twelve months from one of the three credit reporting agencies at www.annualcreditreport.com.
Finally, if you suspect any fraud:
Call your bank and credit card issuers immediately so they can close your accounts.
Contact the fraud unit of the three credit reporting agencies. Place a fraud alert on your credit report and consider placing a credit freeze so the criminal can't open new accounts. The fraud unit numbers are:

Equifax: (866) 349-5191
Experian: (888) 397-3742
TransUnion: (800) 680-7289

Report the fraud to the Federal Trade Commission at 1-877-IDTHEFT (1-877-438-4338)
File a police report.
Make sure to maintain a log of all the contacts you make with authorities regarding the matter. Write down names, titles and phone numbers in case you need to re-contact them or refer to them in future correspondence.
To learn more about fraud and identity theft prevention, visit the Federal Trade Commission's scam alerts page at https://www.consumer.ftc.gov/features/scam-alerts.