Want to Buy Your First House? Here's What You Need to Know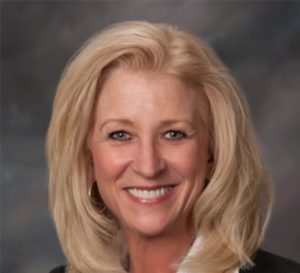 Post written by Kim Tomljenovich, Real Estate Loan Officer
Buying your first home can be a scary process. To some, coming into the bank to see a lender could be scarier than going to the dentist.
It's not that it's a difficult process to get a home loan, it's that people don't know what to bring to their first meeting.
Most first-time homebuyers don't have a clue what they would even qualify to buy, and many have that "deer in the headlights" look when they walk in.
The purpose of this post is to help you understand what to bring to your mortgage lender and what to expect when buying your first home.
There are programs out there for first-time homebuyers and for those with low-to-moderate incomes. The best advice I can give is to work with one of our experienced lenders who know about these programs and have the tools to help you.
There's no such thing as one type of loan. Everyone has different goals and plans for their home and financial future. In all our Stockman locations, we have experienced lenders who will listen to what you want and help you reach your goals.
Depending on where you get your income, you'll need to bring current pay stubs (last 4), 2 years of W-2's and federal tax returns, and a current bank statement (all pages).
If you own your own business, we'll need 2 years of business tax returns as well. If you get income from any other source, you'll need to inform your lender so that it may be documented.
Once you've gathered this information, you'll need to know what you pay out monthly in debts.
You're not required to bring documentation for this at your initial visit as your credit report will show that information, but if something is missing, then you will.
Next step is to make the appointment to come see us. If you can't come into the bank, go to our website and fill out an online application.
Once your lender has the application and the information you've brought to them, they should be able to pre-qualify you for a home loan and give you a lender letter. This will let your realtor know that you're eligible for financing. Once you have that, it's time to go shopping!
Once you have found a house to buy, your realtor will draw up a buy/sell agreement for you to sign and offer to the seller. When the seller accepts the offer, you'll need to get that buy/sell agreement back to your lender to start the loan process.
We will update your loan application with the information on the buy/sell agreement and have you sign paperwork to get the information into underwriting. The underwriter reviews all the financial information and signs off giving final approval that you can purchase the home.
This process can take a few weeks. In the meantime, we will order the appraisal to make sure that what you're paying for the house is in line with the appraised value. They will also order title work to make sure that the seller has legal rights to sell you the house.
When everything is approved, we schedule the closing. All in all, the whole process takes about 30 to 45 days. Personally, I like people to plan for 45 days.
Bottom line: Talk with your lender during the loan process. Good communication will help you know what's going on and will let the lender know if things change. It will also help you feel less stressed about the process.
Before you know it, you will be signing your closing papers at the title company and getting the keys to your new home!
Happy Home Ownership!