Online Security and Safety
Stockman Bank continually strives to provide the highest level of internet security for our customers. To keep our customers informed and educated on internet security issues, we are providing the following information as a valuable tool.
Learn More About - What To Do If You've Been A Victim, Take Precautions To Prevent Online Fraud, Secure Your Computer, Basic Internet Security Tips, Types of Online Fraud, and more.
Reporting Online Fraud
If you encounter any issues while using our website or receive suspicious emails asking for your personal information that appear to be from Stockman Bank, please forward this information to our internet security help desk at internet-abuse@stockmanbank.com or call toll free at 1-877-300-9369. If you have responded to a suspicious email by sharing your personal information, please contact your nearest Stockman Bank office as soon as possible.
Enhanced Security Features
Stockman Bank is proud to deliver the highest level of security for our eBank and eBiz customers. To learn more about our enhanced security features, we have provided the most Commonly Asked Questions and Answers along with an overview of the eSecure Enrollment Process.
eBank Security
The Stockman Bank eBank Security system is equipped with state of the art hardware and software engineered by a leading bank vendor. Stockman Bank has implemented fire walls with intrusion detection 24 hours a day 365 days a year.
Security Update
Beginning November 17th, 2014 your image and passphrase will no longer be displayed when logging into eBank, eBiz or eMobile. This change requires no action on your part. All Access IDs, security question answers, and passwords will remain the same.
Click here for more information or watch the video and learn how our security measures work.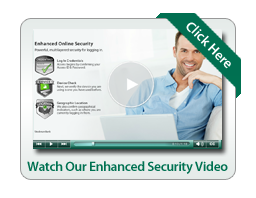 Links for more information on Online Safety
To report a lost or stolen Stockman Bank Check Card or Credit Card
To report a lost or stolen Stockman Bank Visa Check Card please call 1-866-914-4595.

To report a lost or stolen Stockman Bank Credit Card issued through ELAN Financial Services, please contact Visa Cardmember Service immediately at:
For Personal Credit Cards: 1-800-558-3424
For Business Credit Cards: 1-866-552-8855
To report a lost or stolen Stockman Bank Credit Card issued through The Independent Bankers Bank (TIB), please contact TIB immediately at 1-800-367-7576.